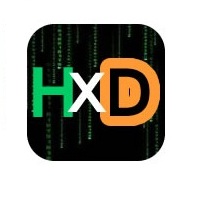 HxD Hex Editor is a well designed, rapid hex editor that handles files of any size. In addition you can work with raw disk editing and RAM modification.
HxD Hex Editor has a simple, easy-to-use interface that has lots of features, including
checksum
/digests, searching and replacing, exporting, insertion of byte patterns, concatenation or splitting of files, a file shredder, and statistics.
HxDSetupEN.zip
(Size: 851.59 KB / Downloads: 16)